Homepage
---
An old warehouse is reborn. The dream stay arises. The Shipyard was born like the island trees, from scratch. Using the carpentry wood that was left, we built a safe harbour for you and your family and friends at Terceira Island, Azores. Shipyard Angra takes inspiration from the nautical theme, very present in the island.

---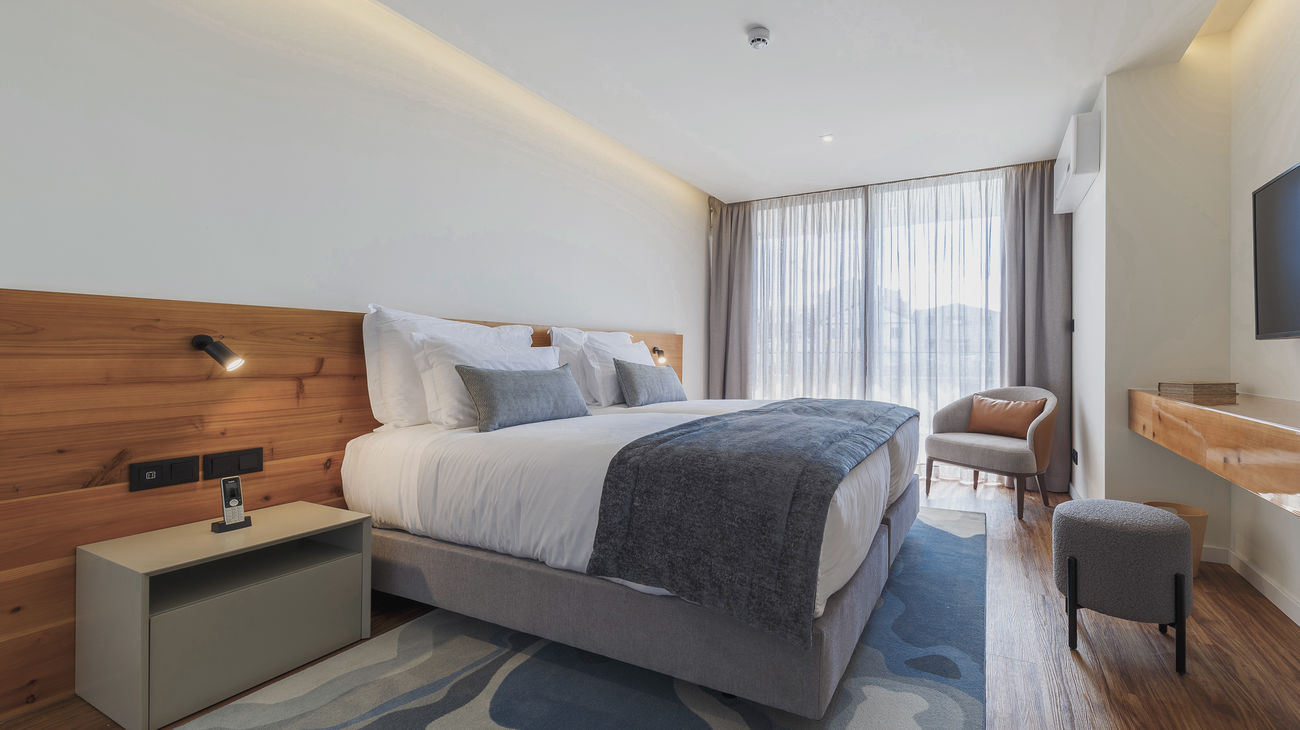 A safe harbour in Angra
The rooms are decorated with modern features, being the warm wood tones a reflection of the islanders' comfort and hospitality and the grey tones a reference to the old industrial area where it's located.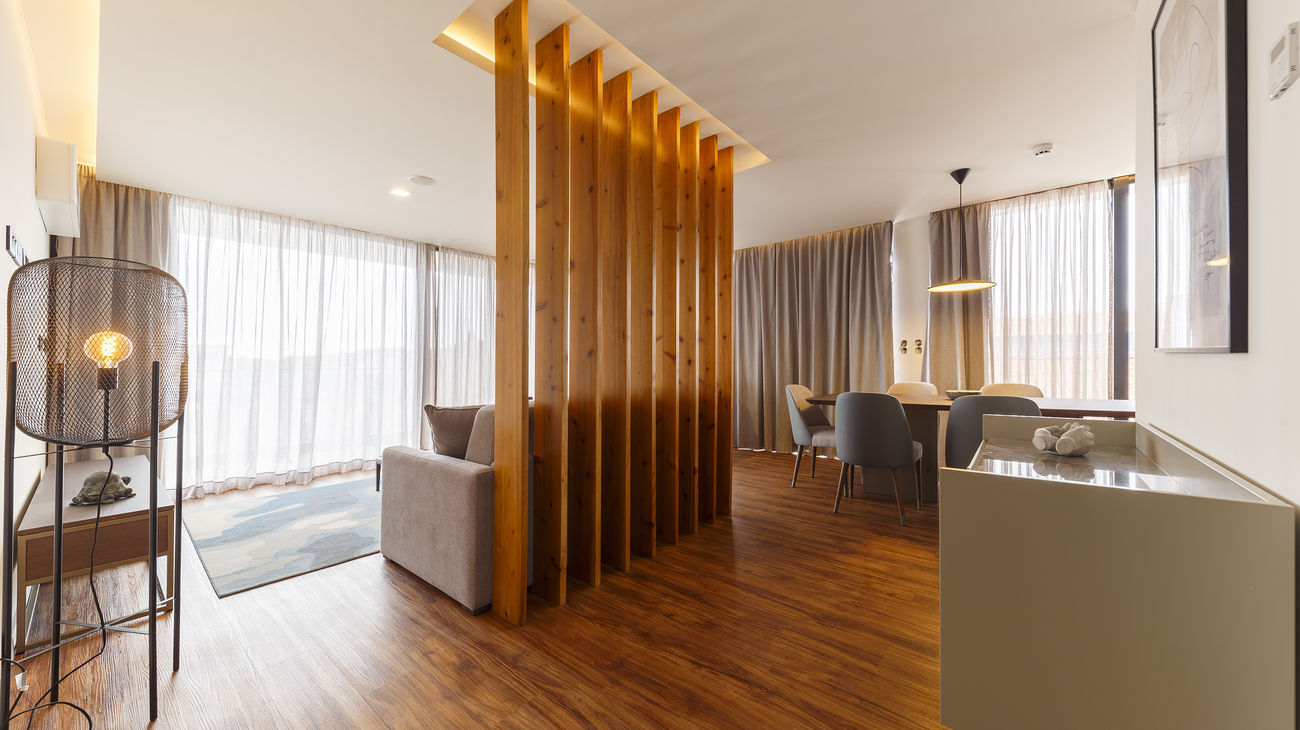 A unique stay
The Shipyard Angra has 31 spacious apartments, which are calm and sophisticated. The exclusive ambiance one feels aboard of a ship, is what you will feel during your stay.

---